Home Media Rooms Add A More Family-Friendly Cinema Experience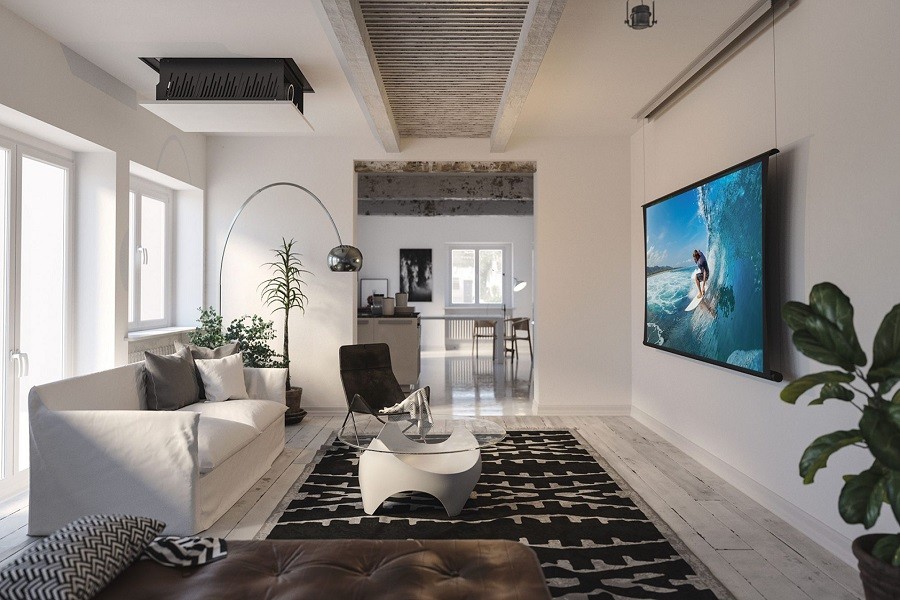 Create A More Relaxed Space For Watching Your Favorite Shows Without Sacrificing Quality
While the thrill of a home theater offers you the complete cinematic experience, it is not optimal for everything. Watching the game with friends, enjoying television with the family, or catching up on the news is better suited to a more informal setting.
At Audiovisionaries, our home media rooms combine rich, detailed sound and superior image quality in a smaller, more relaxed space. Whether you want to upgrade a corner of the game room or create a specific area, the results exceed your expectations.
What can a media room look like in your San Juan, Guaynabo, or Dorado, PR, home? Learn more by continuing to read below.
SEE ALSO: The Combined Power of High-End Audio Brands and Home Automation
Relaxed Luxury
A media room allows you to enjoy your shows, sports, and entertainment in a more relaxed atmosphere, where everyone is free to enter or exit as they wish without the worry of disrupting others. The kids can lounge on the armless sofa with their snacks, and the adults can stretch out and select an endless array of content options from anywhere on earth.
When connected with a whole home network distribution system, watch any source from streaming options like BBC and Stingray iConcerts to sports packages from MLB, NFL, and FIFA. Enjoy a single show or keep track of multiple games on one screen and keep an eye on the pool without missing a single moment of the action.
The Details Matter
The informal nature of a mixed-purpose room does not mean you need to settle for lesser quality or a muted experience. Our expert design and installation deliver sound and images that rival systems twice the size without restricting you to a closed and darkened room.
Catch up on the Marvel Cinematic Universe or cheer on your favorite team in true 4K ultra-high-definition or upscaled 8K on monitors up to 75" or bigger! With advanced HDR processing, cognitive processing, and millions of true-to-life colors, you see every nuance from the bold greenery of the pitch to intricate fabrics on the queen in Bridgerton.
Just because you are in a smaller space does not mean you need to sacrifice audio quality. Our cinematic-centric surround-sound designs blend with the decor while immersing you in the moment. So, listen to the crowd's roar or get lost in the music of your favorite artists with sound so authentic you feel as if you are there with them.
Experts In Entertainment
Whether you are looking to build the ultimate home theater, media room, or superb outdoor entertainment space, the team at Audiovisionaries crafts a solution suited to you. Are you ready to bring the family together? Start the conversation by calling 787-728-6969 – we always answer the phone! Or fill out our contact form to schedule a consultation. We look forward to working with you!