IC Realtime and Savant: The Perfect Smart Security System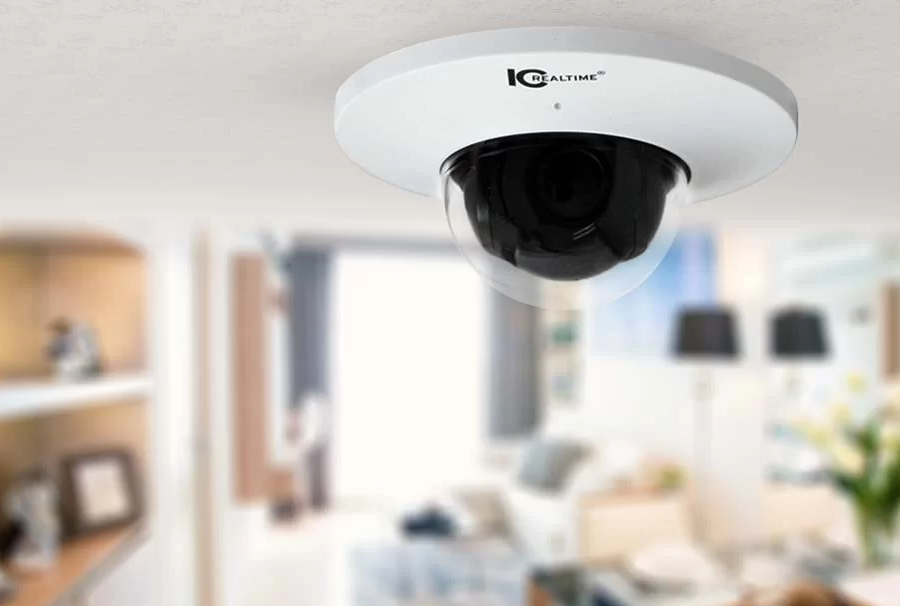 Protect Your Home in Puerto Rico with an Integrated Security Approach
Nothing is more important than protecting your home and family. A good smart security system gives your peace of mind that your home and family are safe, whether you are inside, at work, or away on vacation. There are two integral parts to any security system: security technology, such as cameras and doorbells, and a platform that allows you to control your system.
Our team at Audiovisionaries recommends pairing IC Realtime security cameras with Savant's smart home automation platform. Together, they'll give you complete control over the security system at your home in San Juan, Dorado, or Guaynabo, PR.
SEE ALSO: Bring Your Home to Life With Savant Home Automation
IC Realtime
IC Realtime provides cameras and security for homes, commercial properties, as well as government and military sectors. The government trusts IC Realtime, and so can you. They have a vast product line of video surveillance cameras with various technological capabilities, such as facial recognition, mobile intrusion alerts, fire detection, and a variety of innovative camera types to choose from. So no matter your home's security needs, IC Realtime is bound to have a product for you.
Through their partnership with Camio, IC Realtime created Ella, the first video surveillance search engine powered by AI. Ella makes searching your surveillance camera footage easy and finds what you need in seconds. No more flipping through hours of coverage. Ella helps you find what you need quickly by entering a simple keyword search.
Savant Integration
In addition to its extensive product line, high-quality cameras, and impressive AI search engine, IC Realtime also integrates with many smart home automation systems, like Savant.
Savant home automation allows you to access all your cameras and doorbells from one platform. From the Savant platform, you can lock and unlock any doors, view your cameras, and automate your security settings, whether home or away. If your security system detects something out of the ordinary or an alarm is tripped, you will get a notification so you can deal with it immediately.
The platform is easy to use and will integrate with all of your smart home technology. So you can control your security system, lighting, and home entertainment system all from one dashboard.
Protecting your family and controlling your home's security has never been easier with Savant and IC Realtime products. Audiovisionaries is a certified dealer for both Savant and IC Realtime. Our team can install your security system and integrate your cameras and all your other smart home technology into a Savant control system.
Contact us today to start installing a smart security system and designing the smart home of your dreams. We're always ready to answer your call and eager to help you protect your Guaynabo, PR, home.